glacial meanders

2021
newsprint, analog photographs
29x38cm — 16 pages
55gsm paper — edition of 20
self-published



glacial meanders

is a short photo essay on the melting architecture of the Plaine Morte Glacier (Switzerland). These black & white analog photographs were taken by Pablo Diserens during the summer of 2021 while on a 10-day field recording hike.

"As I stood by the hollow core of a thawing crater, I noticed an enormous crack on its south flank. Intrigued, I ventured towards its opening only to discover that it plunged deep into the insides of the Plaine Morte Glacier. My shoes' cleats firmly holding my weight on the tilted walls, I gazed into a fragile and temporary ice cave carved by the estival meltings. From its ceiling, countless drops formed a continuous glacial rain which reverberated far into the dissolving fissure. I carefully slipped under the vault and found myself at its center. The dripping sound unveiled depths which I could not reach. From there, I wandered into a vast system of sinuous arteries, a cold and wet ever-changing landscape, thawing away exponentially. The fleeting nature of these meanders embodied the vulnerability of the glacier in its whole as it timidly vanished around me.

French for 'dead plain', the Plaine Morte sadly lives up to its name as it is dramatically disappearing under the Anthropocene's blazing threats." >

The newsprint is available for purchase (20€ + shipping) at

Zabriskie

(Berlin) or send an

email

to order a copy.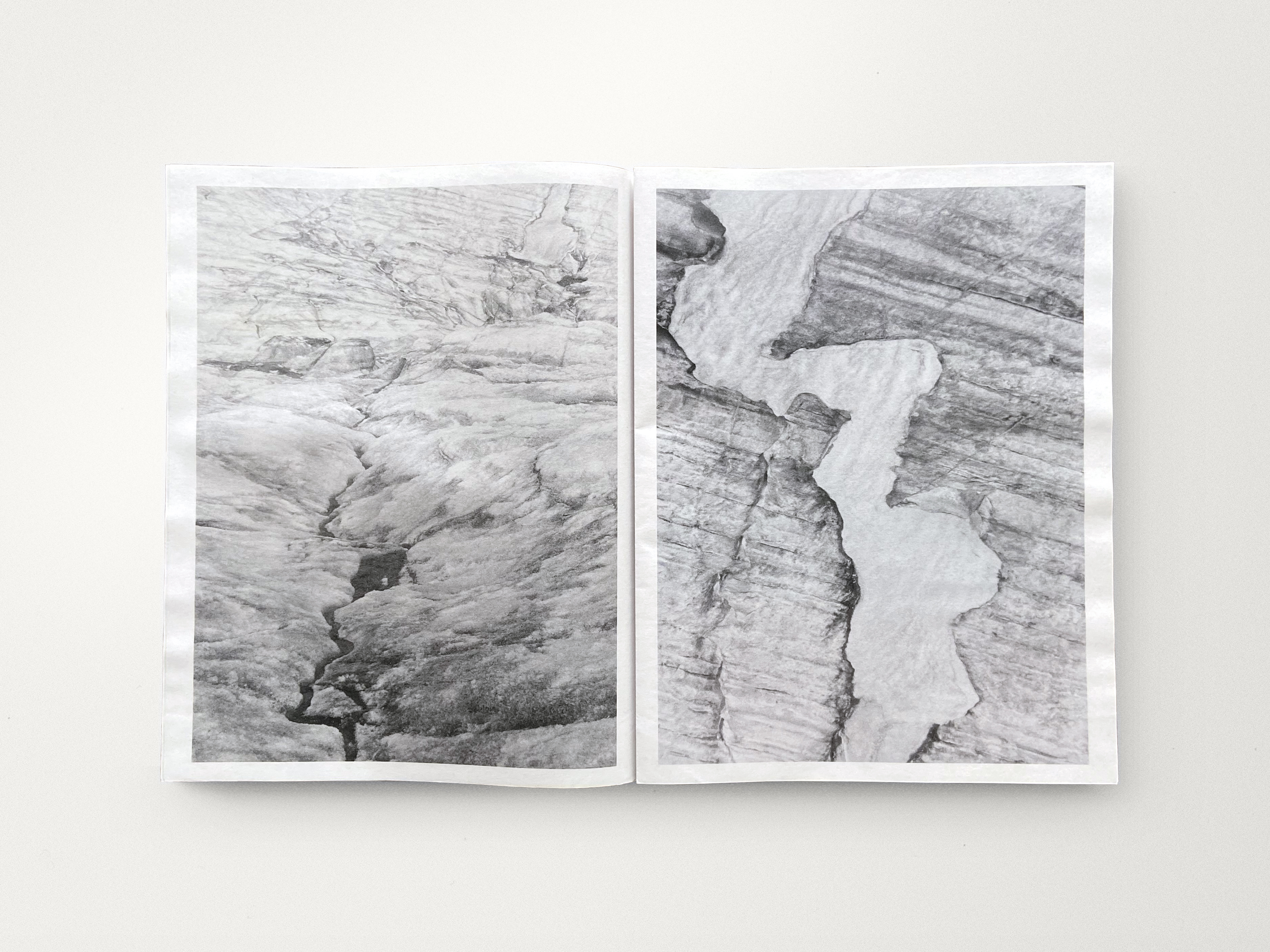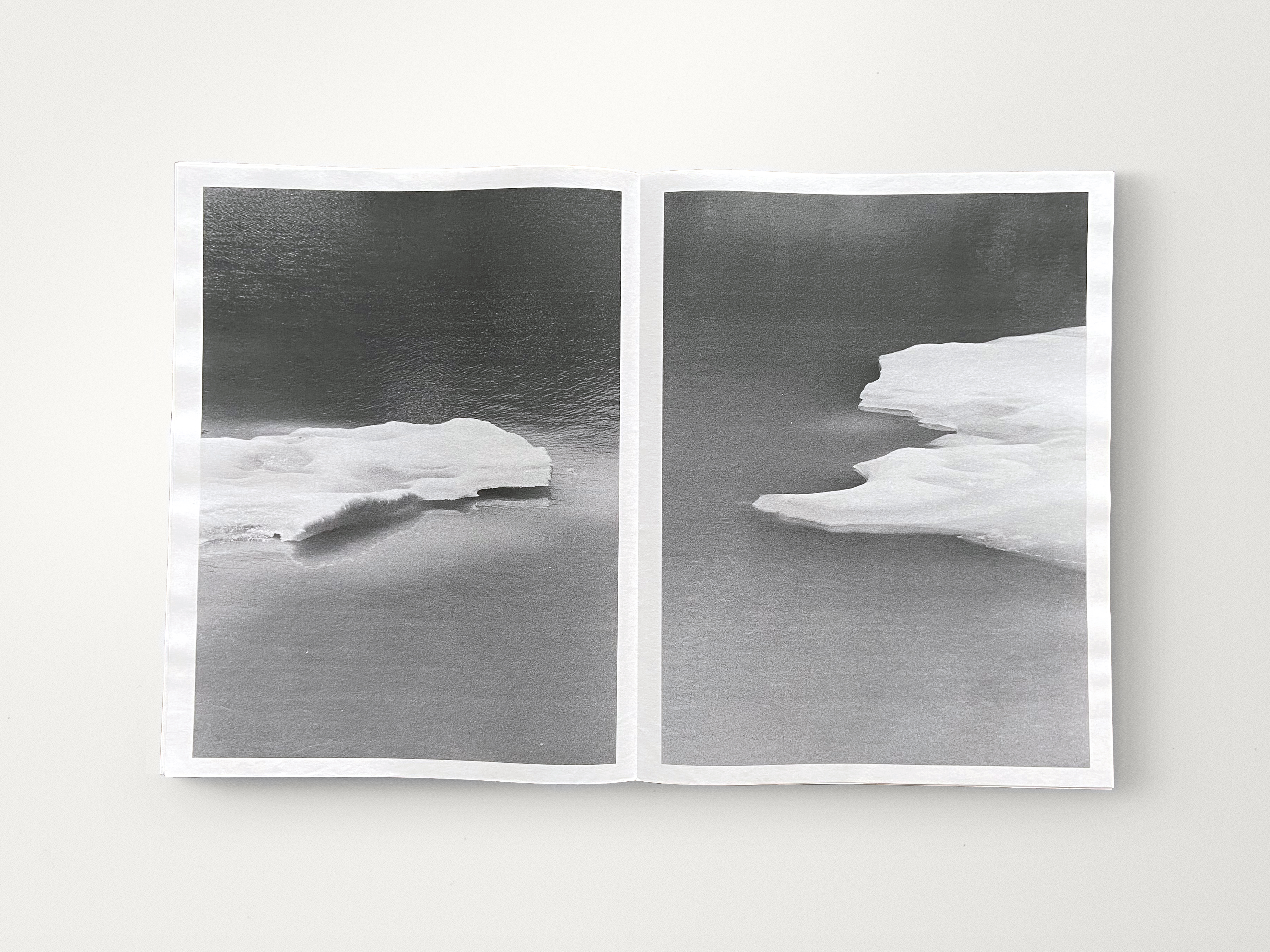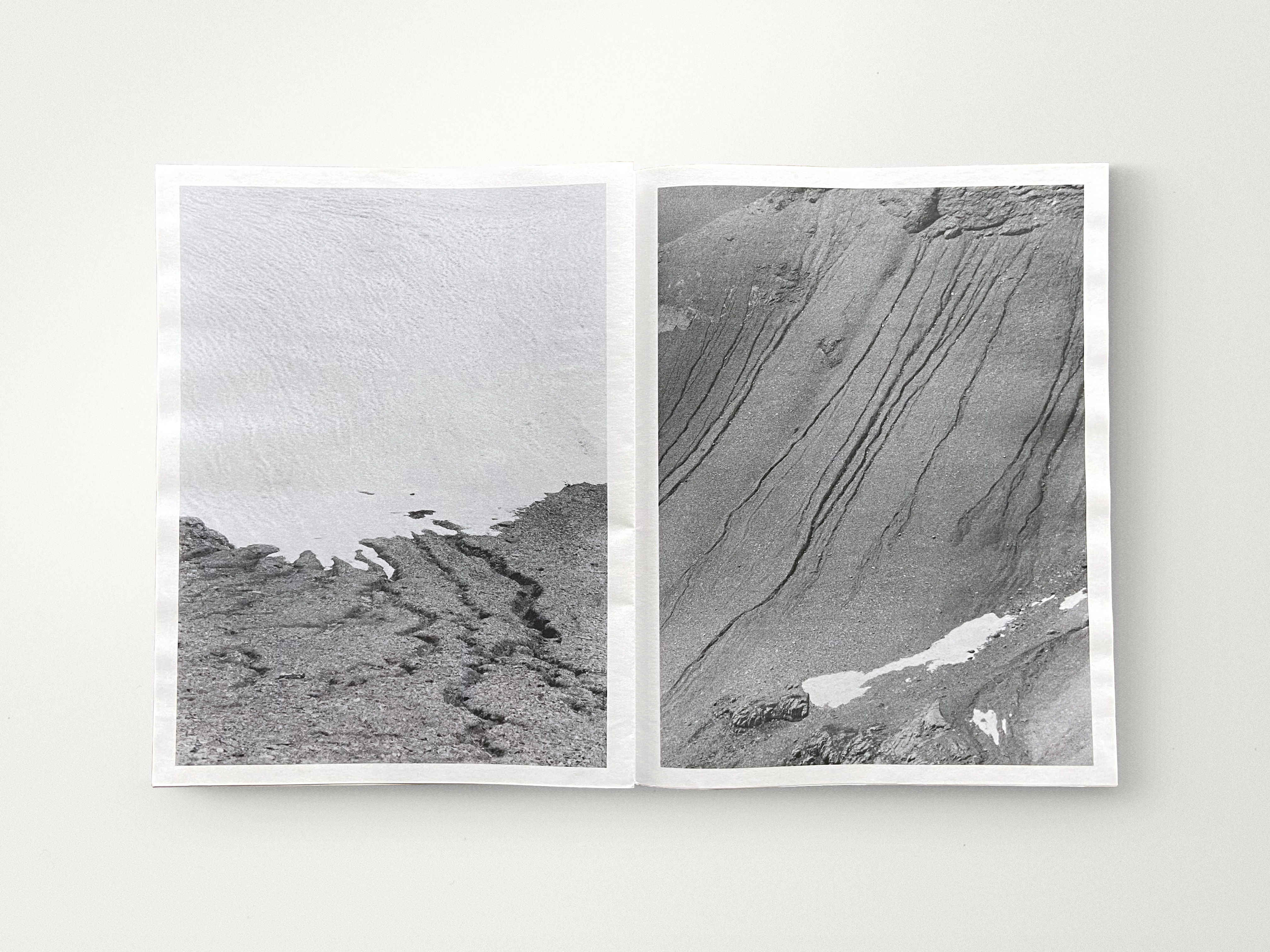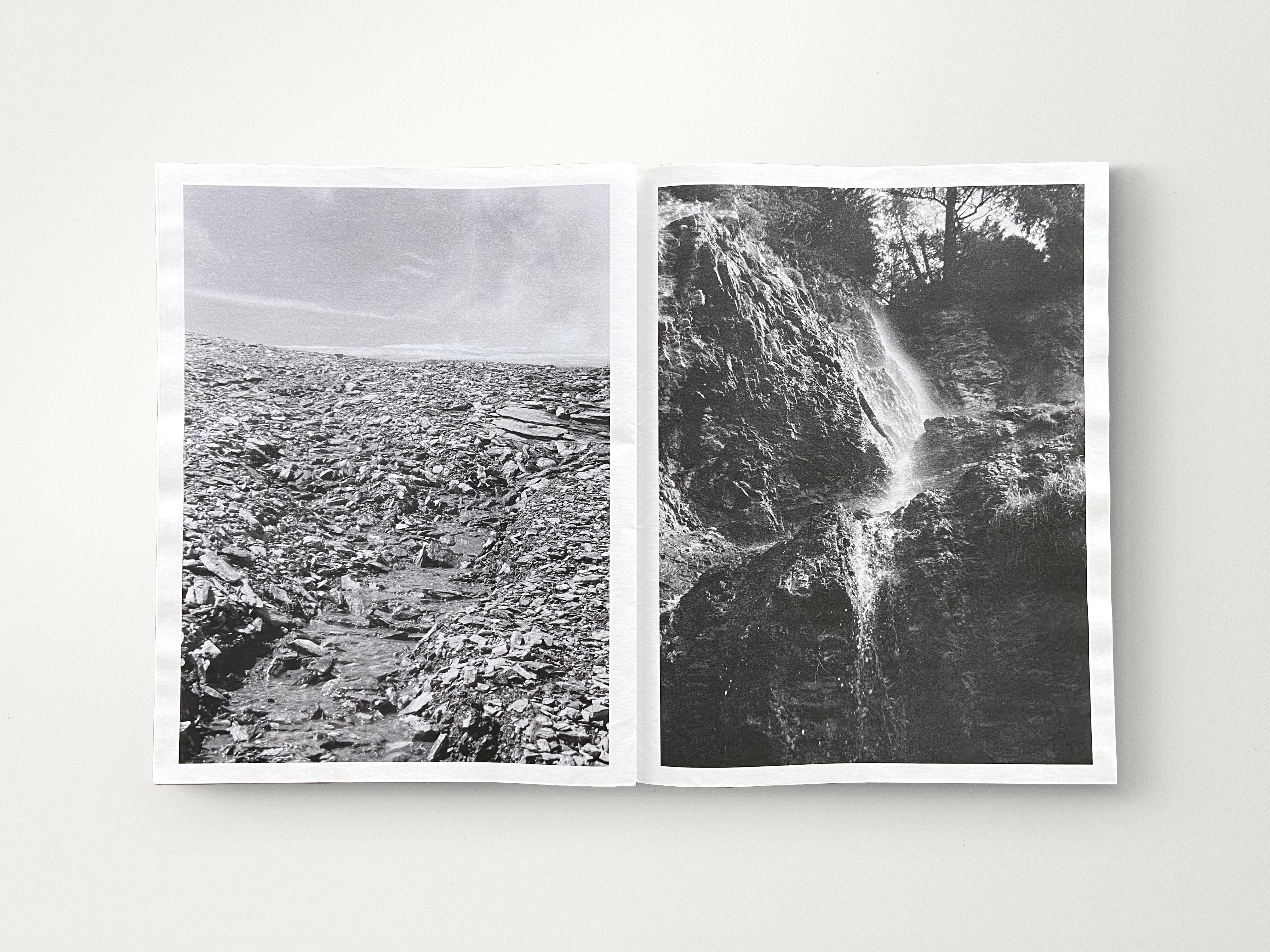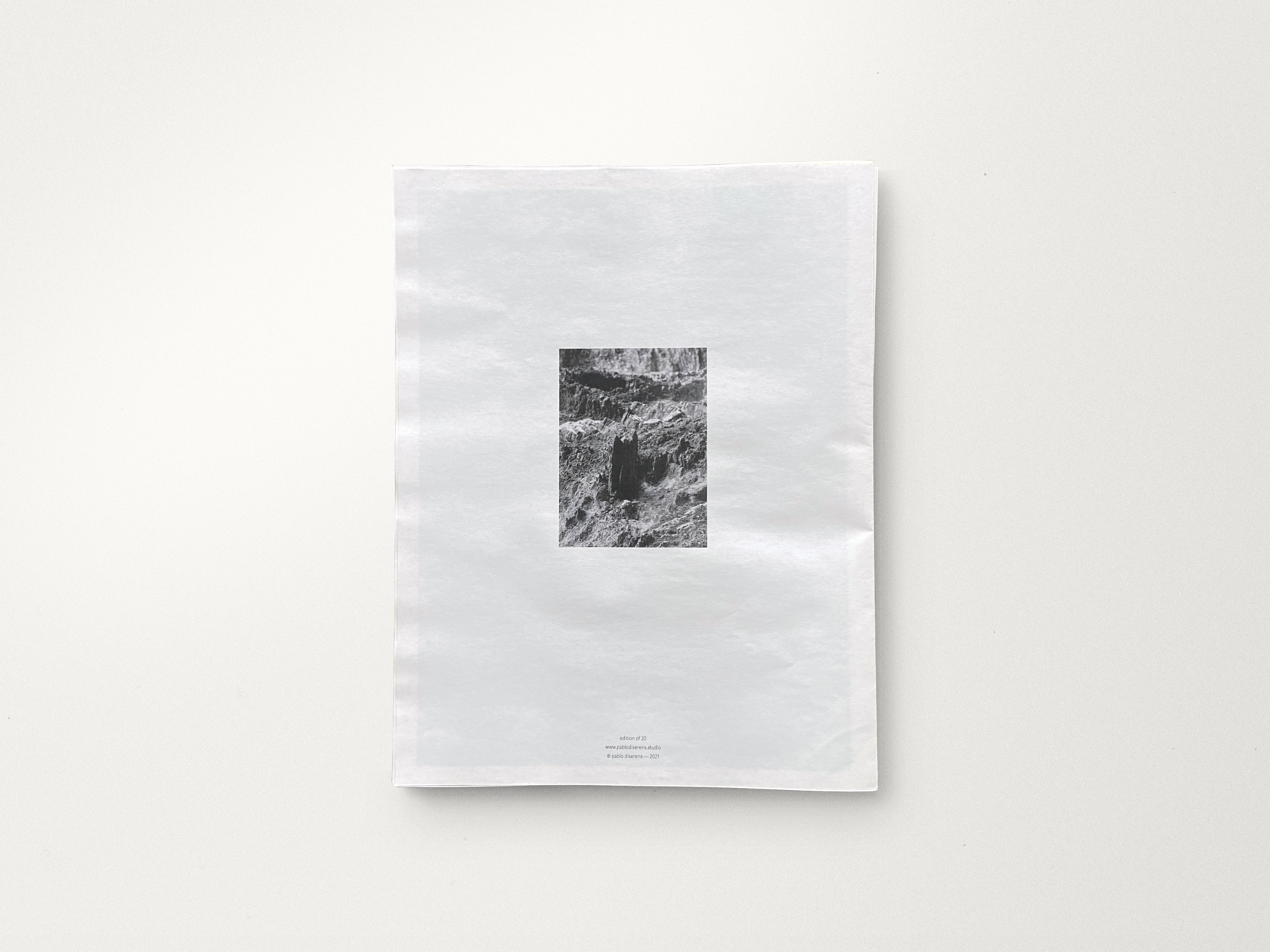 ︎




glacial meanders was originally printed as part of an audiovisual installation for a studio open doors weekend (group show) during which the newsprint was paired with a soundscape composition made of field recordings taken on the Plaine Morte Glacier.